Welcome
Rev. Bassam Michael Madany pioneered Arabic radio missions over a period from June 1958 to June, 1994. He developed a Bible-based ministry, which emphasizes the centrality of the Word of God in missions to Muslims. He has authored several books in Arabic for the follow-up ministry that was used in his work for use among Arabic-speaking people. These works are available in digitized form on the website of: arabicbible.com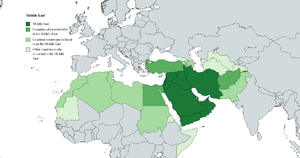 Middle East Resources Books in English
The Bible and Islam: A Basic Guide to Sharing God's Word with a Muslim: by Bassam M. Madany
An Introduction to Islam:
by Bassam&Shirley Madany
The book consists of thirty-six articles, book reviews, and commentaries on Contemporary Islam.
Read More
Muslims Meeting Christ:
by Shirley W. Madany
Responses to Saatu'l Islah, the Arabic Broadcast Ministry of Rev. Bassam Madany
Kamil Abdul Messiah: A Sy
by Dr. Henry H. Jessup
Jessup, of the Presbyterian Mission in Beirut, Lebanon. Published 1898. Re-published by Middle East Resources 2008.
Read More
May 9, 2023
In our previous lecture, we covered the history of the early Church highlighting the development of episcopacy, and the eventual division of the Church between East and West. We alluded to the further divisions that occurred ...
Read More
May 6, 2023
The Future of Israel According to Saint PaulBassam Michael Madany1 May 2023On Saturday, the 15t...
Read More
May 6, 2023
A Colourful History of AntiochBassam Michael Madany20 March 2023 Antioch was founded in 30...
Read More