Welcome
Rev. Bassam Michael Madany pioneered Arabic radio missions over a period from June 1958 to June, 1994. He developed a Bible-based ministry, which emphasizes the centrality of the Word of God in missions to Muslims. He has authored several books in Arabic for the follow-up ministry that was used in his work for use among Arabic-speaking people. These works are available in digitized form on the website of: arabicbible.com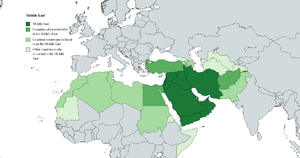 Middle East Resources Books in English
The Bible and Islam: A Basic Guide to Sharing God's Word with a Muslim: by Bassam M. Madany
An Introduction to Islam:
by Bassam&Shirley Madany
The book consists of thirty-six articles, book reviews, and commentaries on Contemporary Islam.
Read More
Muslims Meeting Christ:
by Shirley W. Madany
Responses to Saatu'l Islah, the Arabic Broadcast Ministry of Rev. Bassam Madany
Kamil Abdul Messiah: A Sy
by Dr. Henry H. Jessup
Jessup, of the Presbyterian Mission in Beirut, Lebanon. Published 1898. Re-published by Middle East Resources 2008.
Read More
November 28, 2023
IntroductionThe current news from the Middle East is dominated by the Attack of the 7th of October and its aftermath. As a writer on the History of the region, I don't comment on current issues, which are the domain of newspa...
Read More
November 1, 2023
The Muslim Prophet Muhammad was born in 570, at Mecca, Arabia. At the age of 25, he married Kha...
Read More
September 30, 2023
Over the years, my dear wife Shirley Winnifred and I got to know author Grace Irwin very well. ...
Read More